Coaches, do you know your personal philosophy? It's what guides the choices you make and the actions you take.
If you're unclear on what your personal philosophy is and if you're living in alignment with it, here's how to map out your beliefs and values.
When you have that knowledge, ask yourself: Does my facility share my values?
As former affiliate owners and Coaching Development leaders, we know what it's like to lead a team of 60+ coaches. Our goal every day was to figure out how to serve and support coaches so that they could turn around and better serve the community.
There is no silver bullet here. No one size fits all approach.
But we've found that at the root of some of the healthiest teams is a shared value system.
If the priorities of the owners are different than the priorities of the coaches, there is going to be friction.
A coach wants to be acknowledged for the work they do, but if the owners have a different idea of what matters and where energy should go, the coach is never going to feel valued for their efforts.
Which is why it's essential that both owners and coaches are clear on what their values are and if they're a good match.
Honestly, this should be discussed in every coach interview.
Both parties should be upfront about their "why," beliefs, vision, and values.
When there is not alignment, you get teams where some people care about being welcoming and inclusive, and the other half just want to work with elite athletes; where some people care more about changing lives and the other part of the team just want to make money and build a fitness empire.
These sort of teams will splinter eventually. Because there is no shared vision or goal.
People are operating from different values, and that WILL show up on the floor. It will show up in the product you offer.
David Osorio of CrossFit South Brooklyn discusses his affiliate's three guiding principles in this video:
One of the best quotes from the video is, "People don't come for the equipment; they come for the experience."
For a facility to offer a consistent experience, a team needs to be on the same page.
There needs to be a standard they can filter their words, choices, and actions through; something that helps them evaluate how they behave in the facility and what kind of experience they're providing.
The next step, after you've mapped out your values and beliefs, is to determine if you can live in alignment with those values in the facility where you currently work.
Can you be your best self there?
One definition of integrity is how closely your life aligns with your values. You do what you say. No matter who is watching or listening, or if anyone is there to hold you accountable. You walk the talk.
Your habits, your lifestyle is in tune with your values.
So, we're essentially asking you if the facility you work for gives you the opportunity to live with integrity?
If so, you can stop reading here.
If not, the obvious follow-up question is: What now?
Do you quit?
Find another facility?
Open up your own facility?
Let's explore a few of your options. The key word there is "few" because this certainly is not an all-inclusive list. Ultimately, you know what's best for you. Pay more attention to your inner wisdom (not your fear) than you do to us.
Change the Culture
Maybe the owners of your facility are not that involved in the daily operations. Perhaps they're not really clear on what their values are, or they've been so busy and overwhelmed that they've sort of stepped off the path and they're headed in a direction they actually don't want to go in. There could be an opportunity for opening up conversations about the guiding principles of your facility so that you might help steer it in a different direction. Be very mindful of how you approach the owners. Do your homework. Practice your pitch. Bring solutions to the table. And do not behave in a manner that could get you fired if you're not financially prepared for that possibility.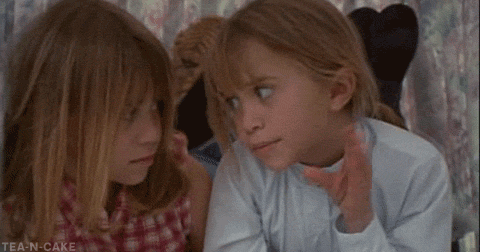 Coach Elsewhere
Okay, you've made the mistake of working at a facility that doesn't share your core values. Been there, done that. As they say, "Fool me once, shame on you, fool me twice, shame on me." Start looking for other affiliates who also care about what matters the most to you. Do your homework. Take some classes. Become a member. Get to know the community. Take it slow. Don't rush the process. Ask to assist coaches or coach a few classes. Ask questions about their core values, vision, and beliefs. If you feel good about it, slowly start backing off at your other facility.
Mix It Up
If there's not another facility in your area, or it's impossible to get enough hours at another facility, you could take a more unconventional route. You could create your own program, something that doesn't directly compete with your current facility. You could coach no-equipment WODs in the park on Saturdays and Sundays. Or start a program for new moms and parents. Or something specific to your location that isn't really offered by any affiliates in the area. This is basically the advice people give to most creative people who don't feel challenged by their day jobs anymore. It's for the pastry chef who wants to make unique desserts, but the masses just want bagels. It's for the artist whose corporate clients want boring logos. If they put the burden of their creative fulfillment on their jobs, they'll be miserable. But, if they can step outside of that, and change their mindset, they can set different expectations for their job and find freedom in the artwork they create outside their 9-to-5.
From Coach to Member
If you're deeply rooted in a community because you've been there for years, it's going to be difficult to quit and walk away completely. Some coaches try to transition to being members of the affiliate. Just know that even if you're not coaching anymore, other coaches are still going to come to you and share their miseries. You've been part of the team for a while, so shifting your relationship dynamics from coach/staff to member isn't going to happen overnight. Be prepared for a gradual, awkward shift. Set boundaries and stick to them.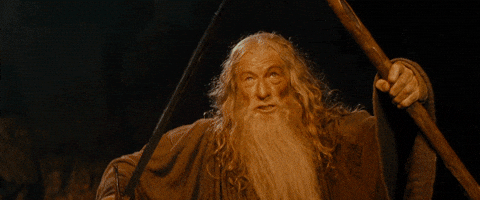 Open Your Own Gym
There's not enough space to really discuss this one here, but there are a few questions to consider before you go all Jerry McGuire:
How has your background prepared you to open and run an affiliate?
Have you put in the work necessary to launch a successful facility?
Are there people you could partner with to help? What do you bring to the table, and what do you need from others?
Can you weather the storm, financially?
How is opening a facility going to solve your problems? Is it really going to make you happier?
Be real with yourself. Make sure you're not like the person who wants the glory of competing in the Games without putting in the work. Have a game plan.
---
There is no one right way to do anything.
Get creative. Think about all the possibilities.
Change your attitude. Reframe the situation. Cultivate a mindset that's going to get you on the right track.
Then do what's best for you right now.
Find a way to love the process. Because if you're only focused on the destination, you've lost already.
Then, when your body and mind is telling you it's time to rethink the whole thing, do just that and reevaluate.
Additional Resources