Every month, we like to challenge members to improve skills that are difficult for the majority. We do this with our Monthly Projects.
This month (October 2020) = Project Running
Which means we're going to receive emails filled with love and hate for the next several weeks. :)
Nothing too out of the ordinary.
Typically in our Gym Program session plans, we include articles and videos that go deeper into a specific movement. We call this section "For Further Study" because it gives you the deep dives, the nitty-gritty, so that you can build confidence, skill-up, and hone your craft as a coach.
This month, for instance, we have a fair bit of For Further Study material on Running.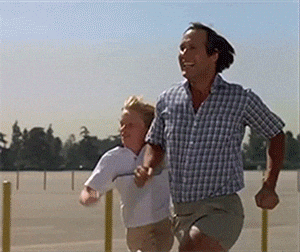 Go figure.
Still, our members have asked for more.
We love that about our community — the desire to continuously improve — so we've created this list of content specific to running technique, mobility, injury, breathing, and so on, with the hope that something here will help you better serve your clients.
Take what works for you and ignore the rest.
The Pose Technique
Running Mobility
Breathing While Running

 Additional Resources on Running
Final Notes
If you're into the sort of material listed above, there is a section in EVERY session plan titled 'For Further Study,' where we include articles and videos that are relevant to the session. So, if the session includes running (like we discussed in this post), you'll have additional material on breathing while running, running mobility, or something similar. The idea is to give coaches the resources they need if they want to go deeper.
The For Further Study section also includes material on things like communication, emotional intelligence, and topics that go beyond just fitness. By building competencies in these things, coaches can be your allies in creating more positive cultures and communities that everyone wants to be a part of.
You can see what else is included in our Gym Program, or take a look at the box below to explore a free session plan (no email or obligation required).
Until next time, onward. :)