I think we are doing team meetings wrong.
I mean, most facilities have small teams about the size of a friend group at a backyard bbq. But do we sit at a long table and share good conversation, some laughs and decent food? No, 99% of us do not do meetings that way. ⠀
⠀
I think that's a mistake.⠀
⠀
Let me explain. With a hypothetical story.⠀
⠀
I'm sitting at a table with my team. We're snacking and going through the agenda. Someone gives me some negative feedback. I've just stuffed a nice bite of guacamole in my mouth, so now I've got to chew on my food and swallow before I can respond. That gives me a few extra seconds to really think about (or chew on) what they've said and how I'll respond. It also means, that while I'm chewing, I have to listen to someone give their whole story. I cannot interrupt their train of thought. ⠀
⠀
Just having food for people to chew on can lead to less defensive, more productive conversations.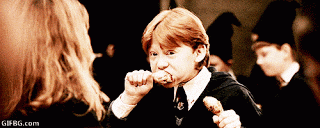 ⠀
⠀
I don't think it's a coincidence that huge business deals are often brokered over dinner. These people know what they're doing.⠀
Highly successful restaurants also do this, by the way. Before service, the back of the house and the front of the house sit down and share a meal together. It's called "family meal." It powers people up for a shift and helps people connect in ways they wouldn't otherwise have time for.
⠀
Coming together at a table is powerful.
Food matters. It's comforting. It makes us happy. It changes the mood or vibe of the room. It brings us together, no matter our differences. ⠀
⠀
So, I think we need more potluck team meetings. More family dinner team meetings.
Meetings that feel less corporate. We all try the more corporate, serious meetings because it makes us feel more grown-up and legit, maybe even more important. But is that really true? And, what are we sacrificing in the process? ⠀
⠀
What do you think? Have you experimented with bringing food into meetings?
Try it for a month and take note of how the meetings change.
Is there more openness? More creativity? More honesty? Better communication? Do you have more breakthroughs? Better collaboration? Are people more willing to share?