One of the skills that has been most useful to me as a coach is my history with performance.
I don't mean workout performance.
I mean theatrical performance.
I studied musical theater and went to a high school where we all participated in multiple shows throughout the year. Pirates of Penzance. Into the Woods. I loooove it.
Transitioning from the stage to the front of a CrossFit class was totally natural.
I wish I could give that type of training to every coach with a snap of my finger.
For today, all I can offer is a reminder that when you walk through the doors of your facility, you need to have the mindset of a performer.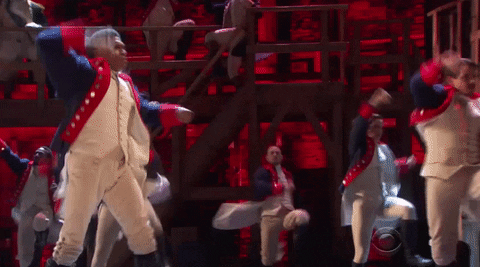 You are there to provide an experience.
You are there to serve.
Leave your problems outside.
Leave your bad mood, your excuses, your tiredness outside.
I'm not saying you can't be human.
But you can't chronically take away from the experience members are there to have.
That facility is a container, and you need to bring a certain energy to that space. From this hour to that hour, you are the absolute best version of yourself that you can currently offer.
What you might need is a ritual to help you transition from the outside world to the facility. Or, put differently, to help you get into character.
Maybe it's a playlist while you drive. Maybe it's a few minutes of breathing.
It'll totally depend on whether you need to unwind or get pumped up.
My point is to have a few simple rituals on hand to help you transition from your everyday personality to your performer.
That's this week's challenge: A). Remember you're a performer providing an experience; B). Try a few rituals to get into the right mood/mindset.⠀
⠀