What is happening around the world is incredible. Scary, painful, devastating for many, for sure. But also incredible.
If a stranger had walked up to you on January 1st and said, "In a few months time, all planes will be grounded, people will be isolated at home with their sewing projects and newfound hobbies, economies will be in jeopardy, and the masses will be questioning a lot of what they thought to be real or solid or unchangeable, you would have tossed that person a buck and briskly walked away before they started shouting Armageddon prophecies at you.
Here we are. People are suddenly more educated about plagues and pandemics of old. Nearly everyone is stocking up on potatoes and seeds. And then there's this whole Tiger King thing we keep hearing about.
It's a weird world.
Things that seemed impossible are now our reality. Just like that.
These are not unprecedented times — they're just new to most of us.
When our team first tossed out the idea of a Pay What You Want or Choose a Fair Price structure in one of our weekly meetings a year ago, the response we all had was, "That'd be cool. We wish we felt comfortable enough to do that, because it's who we are and who we want to be, but now's not the time for something that risky." We were scared. We have mortgages and families and dreams. All of us work other jobs to keep afloat. None of us are rich or even have a retirement plan, so there's no cushion to catch us if an idealistic pricing model fails.
Could we really trust strangers to be generous or fair?
Then Covid-19.
Realities shifted. What seemed impossible now seems doable or try-able.
Let us be clear: Just about everyone still thinks we're naive or really bad at business.
People will take advantage of you!!!
You're undervaluing what you do and all the hard work that goes into your product!
People will underpay you because they can. When it comes down to it, we're a self-interested species.
Look, if our top concern was making money or building an empire, we'd write a strength + metcon program because that's what the masses want. It'd sell really well and people would say, "Wow, you know what you're doing. Look at all this social validation. You deserve to do well….yada, yada, yada…" And we'd make 5x what we make now. Our Instagram account would have thousands of more followers. And we could pat ourselves on the back for the brilliant business decision. Problem is, we don't believe in it.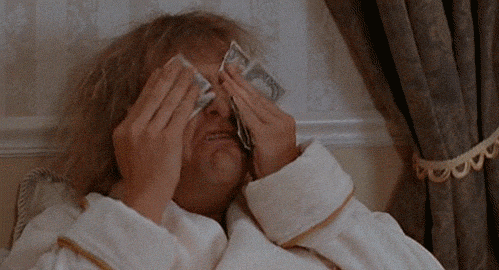 We only know what feels right, especially amidst so much uncertainty. Because now, even with the best business plan, the most competitive pricing, and an excellent marketing strategy, it's still a big-ole-TBD on whether or not any of us are making it out of this thing.
So if we can't explore unusual ways of doing things now, when the world feels so topsy turvy, we'll never be brave enough to do something so outside the box.
Pay What You Want-ish
Pay What You Want is a pricing system where people pay an amount of their choosing. Instead of the producer setting the price, the buyer sets the price.
What we've done is come up with a few suggested prices for gyms of different circumstances:
We've come to these prices thoughtfully after years of working with gyms on a case-by-case basis across a variety of situations, like exchange rates, soldiers training overseas, micro-boxes with missions we wanted to support, affiliates recovering from a natural disaster or event, or even groups of friends who workout together because they don't have a nearby box.
From the very beginning, we've done our best to work with people who reached out, but it's not been front-and-center enough. It's been a much more casual Choose a Fair Price system. We want to change that, so people don't assume we're not willing to work with them.
What we're doing is not a perfect Pay What You Want system. It's more Choose a Fair Price, which is about managing the barriers to entry.
Barriers to Entry
The simple fact is: Price is a barrier to entry.
But it's not the right barrier to entry for us.
We hope to transform the barrier to entry from price/cost to a different type of buy-in — similar values, a shared why, and a compatible mission. Meaning, we want to work with others who share our purpose: Fitness for everyone, for life. Powered by coaches skilled at communication, emotional intelligence, and village-building. Rooted in a culture of generosity, resiliency, and a "leave your ego at the door" humility.
If you're our people, we want you at the table.
For us, this is about the long game, the mission.
We want more gyms to get on the GPP train.
More gyms warming up properly.
More coaches who feel confident and effective, and who find their work to be meaningful.
We need more facilities dedicated to resiliency, more cultures that encourage people to chase difficulty. Because running a business is hard, being a parent is hard, being a caretaker to your parents is hard, and we could keep adding to this list all the other difficult things we're expected to do as humans. Hard things are part of life, and we want to train people to be physically, mentally, and emotionally prepared for the good and tough times.
We want to work with affiliates of all sizes. If you're not profitable now, we want you to be profitable. If you're doing well, we want you to do even better.
Life is hard enough. We want to help you meet your needs as a business owner by skilling-up your coaches, giving your clients continual progress and growth (while keeping them safe), and freeing up some of your time.
If one of us succeeds, we all do. It's about the larger mission at hand.
We see this pricing move to be in alignment with our vision: Fitness for decades, for everyone. Led by skilled, kind coaches who show up and serve.
How Our Pricing Works
When you start the sign-up process for our Gym Program, you choose a monthly price that feels good, right, or appropriate to you.
Then, you're asked a series of questions:
What is your greatest strength as an affiliate?
What would you like to improve?
What was your most recent affiliate success?
What was the most recent mistake you made as an affiliate?
Write a quick summary of your affiliate's journey up until now.
What programming are you currently using? In-house, or a different programming company? Has your programming been following a daily Strength + Metcon structure? Any other type of cycles?
Why do you want to use WUWO at your affiliate?
Do you think that CrossFit is the most effective methodology for making people more fit?
In a nutshell, we're all about the three C's:
Coaching
Culture
Community
That's where we shine. We've built profitable businesses by giving a lot of energy to those three pieces, and we'd like to strengthen your business by doing the same.
To do that, we need to get to know you a little. These questions give us context so we can assess if we're a good fit for you.
* This pricing structure is for our Gym Program only. Our other programs (Kids, Teens, Oly, Competitor) are written by fantastic people who we want to support with full pricing.
One Last Thing
We'd like to go ahead and set a clear boundary: If it becomes clear that you are more interested in taking advantage of a cheap price than you are in showing up and serving your community, then we will reach out and have a chat about your membership. We are a small crew and we want to keep our community tight.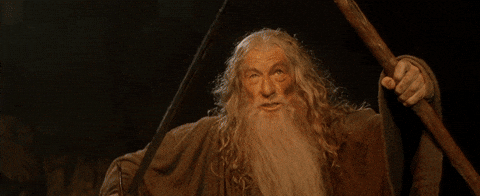 As we said before, this is about changing the barrier of entry to the right one for us: A shared mission or purpose.
We're actually really excited to do this because we believe people are generous and full of giving. We want to pay it forward by giving gym owners the autonomy and freedom to choose a price that's good for them.
If you'd like to know more, here is our Gym Program.