The first time we posted that quote was in 2017, and we're just now starting to actually get it.
Yikes.
Ah…self-empathy, self-compassion…please kick-in now…
Back then, we had no roadmap for exploring why we do what we do and what our members/clients get from that why. We couldn't answer the question, "What do our session plans give our members?" in a way that wasn't super obvious. We could only see features — "You get 7 session plans a week, and they each include…" — which was preventing us from seeing how what we do benefits our members on a deeper level.
But things recently clicked for us in an entirely new way because we're taking a course on needs-based relating, The Compassion Course.
The foundation of the course is that everything we do as humans, we do to meet a need.
Going for a walk.
Buying a house.
Getting a job.
These are strategies to meet needs.
Going for a walk = movement, space, beauty…
Buying a house = freedom, acceptance, belonging…
Getting a job = security, meaning, purpose, connection…
The strategies and needs depend on the person and their context.
Sometimes our strategy for meeting a need succeeds and sometimes it's a total fail.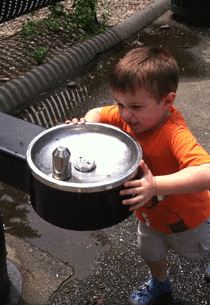 The course lists these universal needs — shared by all humans, across cultures and ancestral heritage — as follows:
AUTONOMY
choice
dignity
freedom
independence
self-expression
space
spontaneity
CONNECTION
acceptance
affection
appreciation
authenticity
belonging
care
closeness
communication
communion
community
companionship
compassion
consideration
empathy
friendship
inclusion
inspiration
integrity
intimacy
love
mutuality
nurturing
partnership
presence
respect/self-respect
security
self-acceptance
self-care
self-connection
self-expression
shared reality
stability
support
to know and be known
to see and be seen
trust
understanding
warmth
MEANING
awareness
celebration
challenge
clarity
competence
consciousness
contribution
creativity
discovery
efficiency
effectiveness
growth
integration
integrity
learning
mourning
movement
participation
perspective
presence
progress
purpose
self-expression
stimulation
understanding
PEACE
acceptance
balance
beauty
communion
ease
equanimity
faith
harmony
hope
order
peace-of-mind
space
PHYSICAL WELL-BEING
air
care
comfort
food
movement/exercise
rest/sleep
safety (physical)
self-care
sexual expression
shelter
touch
water
PLAY
adventure
excitement
fun
humor
joy
relaxation
stimulation
According to this way of seeing the world, when we judge ourselves or others, or when we're in conflict with someone, we can trace it back to unmet needs.
As someone who owns or operates a gym, you might be asking yourself how this applies to your current situation — running a gym during COVID-19.
We asked ourselves that too. As people whose livelihoods depend on gyms surviving and thriving, we're trying to look at this situation from as many angles as possible so we might see strategies we couldn't before.
With an open mind, we sat down with the list of needs, and then asked ourselves, "How do we help gyms meet these needs? How is our product a strategy for meeting their needs, or the needs of their people?"
As people who like a lot of examples when we're learning new things, we're sharing the results of our inquiry in the hopes that it might help you see your product or service differently.
We'll go through the list alphabetically. At the end of this post, there are some resources to help you do this exercise too if you're up for it.
Okay, from our perspective, here's how we help gym communities meet their needs:
Autonomy
Choice
Our Choose a Fair Price payment structure gives gym owners the freedom to decide what they pay every month. We do not want price to be a barrier of entry for gyms who want to be a part of what we're doing. We're also unlearning the scarcity or lack mindset that says more for you is less for me, and that tells us to believe that people are not inherently generous or fair-minded, which we know to be untrue from many personal experiences. If we want to live in a world full of abundance and giving, we have to change our inner world first.
Freedom
Our very detailed session plans (videos, scales, subs, intention, coach notes, etc.) save gym owners and coaches time, which means they have the freedom to give more of their life to their loved ones and the activities that make them feel energetic, upbeat and rested.
Connection
Belonging and Community
With our private Facebook group, we give gym owners and coaches a space to connect with likeminded people from all over the globe. If you're into GPP and variance and building resilient cultures that ask people to leave their egos at the door and chase difficulty, we're your people. We share in the struggles and celebrate the good stuff together.
Care and Support
We provide direct access to us, Pat and Taz. We are not just the faces of the company — we are the people you call when you need to talk about something, we're the ones directly answering help tickets or responding to Facebook group posts. You'll also have the support of gyms in the Facebook group who often ask and respond to questions and share resources (like hiring manuals, SOPs, etc.). We've got your back.
Integrity
We walk and talk fitness-biased, GPP, gen-you-whine CrossFit. After running gyms and writing session plans for 10 years, we know it's the most effective way to keep people fit for decades. We've seen how members continue to experience growth and progress, while not being overworked and too exhausted to show up several times a week. Which is rarely true with daily strength + metcon programs. If that's your opinion too, you can breathe easy and stay in alignment with your values and authenticity with WUWO, because we focus on fitness. You can read more about why we're believers in GPP here.
Meaning
Challenge
Every month, we like to challenge members to work on skills that are difficult for the majority. We call this practice our "Monthly Projects." You can expect to see things like Project Inversion, Project Squat, Project Midline Madness, Fitness Testing, etc. We find this keeps things exciting and surprising and builds confidence in a variety of skills and movements.
Competence
The Monthly Projects and a commitment to variance help us build competence in your members, but we don't wanna stop there. We want to help you improve your product, the service you're selling — coaching. We're obsessed with expanding your coaches' capabilities and skills. As former Coach Developers of over 60+ coaches, we love us some coach dev. We write our session plans to push coaches beyond their comfort zones and to invite them to step into the fullness of their gifts. You can read more about that here.
Efficiency
We're integrated with SugarWOD, btwb, and Wodify, so you don't have to enter the workouts into those platforms manually. This more efficient workflow makes life easier and calmer.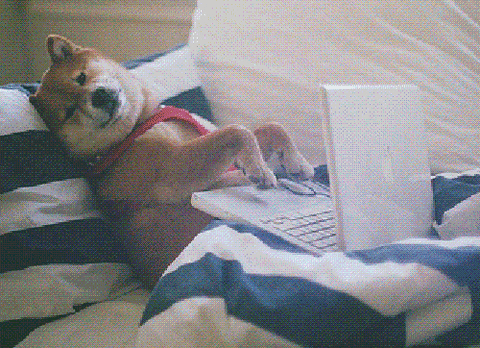 Effectiveness
The tracking platforms help you monitor an athlete's performance over time, but we also Fitness Test twice a year to make sure people are getting the results they want with our program. On a monthly basis, we usually aim for 3 – 5 benchmarks. We've found that number keeps people involved and excited without feeling like overkill.
Growth and Learning
In every session plan, you'll see a section called "For Further Study." This is where we push for growth beyond technical or mechanical knowledge because, for us, coaching isn't just about fitness. In this section, you'll find articles and videos on conflict resolution, communication, empathy, emotional intelligence, etc. It's where we ask coaches to expand or challenge their reality, their way of thinking and seeing, so they may contribute to their clients' lives in a meaningful way outside of movement. The skills that can be gained from this sort of growth make coaches your allies in creating the culture your dream clients want to be a part of.
Peace
Ease
We've designed the plans to make life easier on gym owners and coaches. You have everything you need — Pat's daily coach video, a custom warmup, workout scales, subs, the "why" or intention of the session, things to look out for, goals for different levels of fitness, etc. The idea is to give you everything you need so that you can focus on the delivery.
Play
Relaxation
We're a 2 in 1 solution: You get programming and a coach development tool. Which means more time for you to do the things that make you feel nourished and restored.
Practices for You to Do
Okay, to give this a try, here are some resources:
Needs List — Google doc — A list of all the universal human needs on one sheet of paper.
How Your Gym Meets Clients' Needs — Spreadsheet — An exercise to help you connect with how you serve your community so that you can more effectively communicate these things on your website or social media accounts. Which could draw more of "your people" to you and help everyone better understand what exactly it is that you're offering them. You're essentially painting a picture of your culture, what's meaningful or important to you, and the specifics of how you intend to follow-through so it's not just pretty words.
Client Needs Check-in — Spreadsheet — You can use this with your clients or members as a tool to help them get clear on their needs and what's missing in their life. As their coach, you can then help them develop creative strategies for meeting these needs and provide the accountability they need to put the strategies into their calendar and actually DO them. As coaches, we know the value of what we do goes beyond movement or fitness. We help people step outside of their comfort zones so they can build the lifestyles they truly want. Maybe that's a breathwork practice or meditation or dancing or surfing or hiking…the list goes on and on. It's our privilege to be trusted with this role and to give the guidance people have asked for so they follow-through on the life they've envisioned and longed for.
You can also read our Vision and Values page to see how we've articulated our beliefs and why we know our service can improve the lives of gym owners and coaches.