We believe coaching is the true product of your facility. People may walk through your door to get fit, to be part of a community, or to burn off stress, but good coaching and community (which is driven by good coaches) are why they stay.
To build a better facility, you need to build better coaches. Which means you need to have a plan or system for developing your coaches.
But before you go down that rabbit hole, there are 3 things you should already have in place.
1. Have you shared your core values with your team? And do your coaches share those values?
Your values are what you believe. They are why you get out of bed in the morning. They set the tone for a facility and the priorities of the coaches.
If you've never really thought too much about it before, it's pretty easy to quickly sketch your values out on a napkin or piece of paper. Just ask yourself:
Why did I open a gym?
What's the new normal I want to create through this business?
How can running a CrossFit affiliate create a better world? Or, improve my reality?
Why do I want this business to succeed?
Why do I keep coming here every day? ("I choose to lead a gym because…")
Why should anyone care about this facility?
Be honest with the answers to those questions.
Now ask yourself: Do my coaches know what I stand for, and do they share my motivations?
If your reason for being open is to make money or to make a living outside the traditional office 9-to-5, make sure that the people who work for you are also focused on the finances. If the people who work for you are there to change lives, or to live a life that's more meaningful to them, they have a very different answer to "Why am I at this gym?" These are two conflicting ideologies, two approaches to making decisions, two different value systems. Which means you are offering two different products on the floor: one that is focused on doing what's good for the bottom line or quarterly statements, and one that is focused on going the extra mile to make the biggest impact in a person's life. There will be a lot of conflict in this sort of situation because every coach wants to be valued for their contribution, but this is impossible when they're surrounded by people with a different mission.
So give your coaches your value system. Keep the coaches who share your values. And let the rest go so they can find their people and a culture where they're contributions are valued.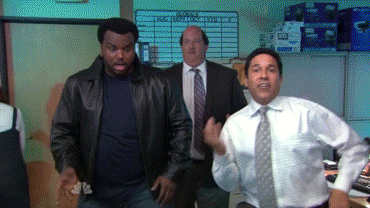 2. Do your coaches coach the full hour?
Do your coaches coach from start to finish? Is there a coach-led warmup every day? Do they coach skill work, then workout and then (maybe) a cooldown?
Coaches need to coach. They need all the practice and exposure they can get.
Because we're in the business of building relationships. Our job is to create change in every person in front of us, and that's hard to do. It means we need to accumulate as many experiences dealing with people as we can so that we're more prepared and more educated the next time something comes up.
Make sure your coaches are actually providing 60-minutes worth of instruction and value.
3. Are you using session plans or just programming?
Programming is just the workout for that day. Sometimes it includes a cool down, but it's totally barebones.
What happens is that coaches often default to their go-to warmups, substitutions, and scales. Which can make things feel stale and boring. A rut then becomes a grave, as the coach (or your members) burn out and leave.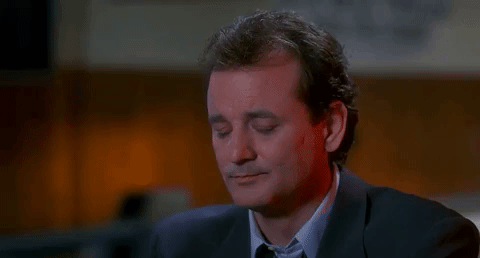 Another concern with on-the-fly coaching is that sometimes when coaches make a change to the programming, they don't preserve the stimulus of the workout, which makes the programming ineffective. This is one of the many reasons why we've always said that coaches make or break the programming.
We also have to consider that from a member's perspective, when all the coaches aren't on the same page about what to do, classes can seem inconsistent from coach-to-coach.
Session plans solve those problems. They are much more in-depth, giving coaches full warmups, scales, substitutions, a brief, goals for each fitness level, notes on how to coach the workout (and preserve the stimulus), and tips and strategies your athletes can use to crush a workout.
You don't have to buy our session plans. You could sign up for a 2-week sample below to see how we do things, and then just get your programmer to start doing it. Use our sample plans as a template to play with.
The point is:
Session plans are a fantastic way to push coaches beyond their comfort zones so they can level up their game.
Session Plans are designed to keep members excited, committed, and pushing their boundaries.
And finally, session plans get everyone on the same page, which makes classes more consistent from coach-to-coach. Something your members will appreciate.
So before you worry about how to find learning material for coaches, or how to quiz coaches, or how to build a coaching development program, put these 3 things into place.
We've learned this the hard way. We've been doing this for 13+ years. We've spent countless hours discussing coaching development with other affiliate owners. We've managed development over 70 coaches at one time. There has been a lot of trial and error. We've made a lot of mistakes. You can skip all that experimentation and time and dive right into the good stuff.
Put these 3 things into place and your coaches will improve, your community will thrive, your facility will grow.